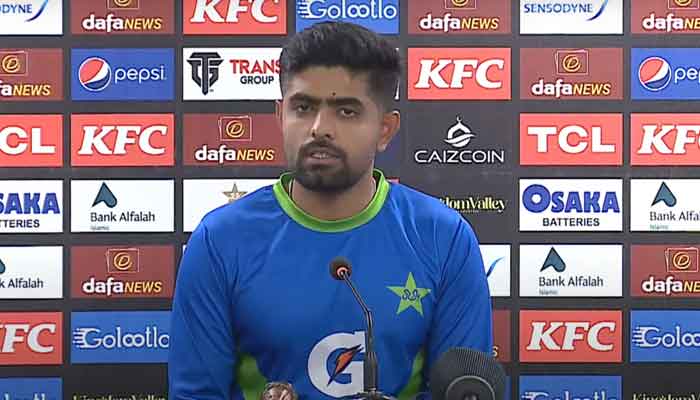 Karachi: National team captain Babar Azam has discussed the plan and playing XI for the third Test against England.
While holding a press conference at National Stadium, national team captain Babar Azam congratulated Azhar Ali on his wonderful career and said that Azhar Ali has given a lot of performances for Pakistan, Azhar Ali supported us a lot in the beginning.
Regarding the playing XI for the Karachi Test, Babar Azam said that he has not decided the playing XI yet, he will decide before the match, Imam-ul-Haq will not play tomorrow's match, we are getting injuries due to playing too much cricket. Not getting rest time due to more matches but injuries are also a part of the game.
He said that due to injuries we are not able to win the matches, we are not able to finish the match which is sad, the effort is to feed the best XI and end the series with a win.
Regarding the Karachi Test plan, the captain of the national team said that our plan is simple that we will play in our own way, our job is to play according to our plan.
He said that the wicket of Karachi is the same as it is, the wicket of the National Stadium is dry, we will try to improve the mistakes we made earlier, in Test cricket you play according to the session, you are always the same. can't play