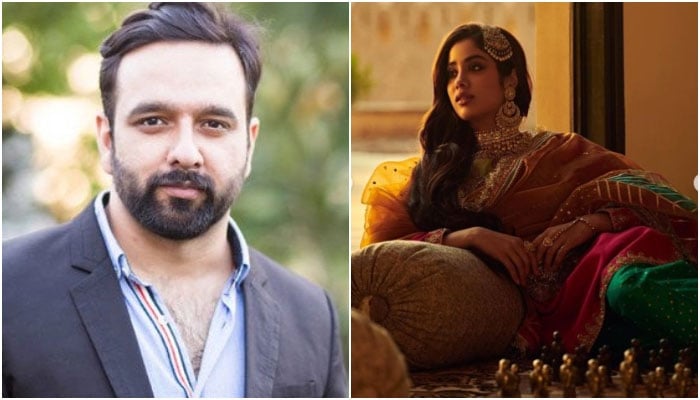 Bollywood actress Jhanvi Kapoor became a fan of Pakistani designer.
Jhanvi Kapoor recently uploaded pictures of her new photo shoot on Instagram in which she wore a beautiful wedding dress by Pakistani designer Mohsin Naveed Ranjha.
Mohsin Naveed Ranjha's Hussain wedding dress photo shoot created a sensation.
Janhvi Kapoor says that by wearing such beautiful clothes, she looks like a princess of history.