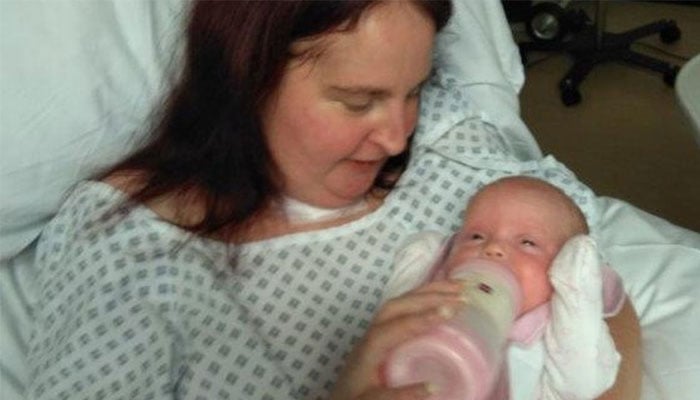 A woman who gave birth to a baby girl in a coma in the UK regained consciousness after three months of unconsciousness.

Lara Ward, a 33-year-old pregnant woman, was admitted to the hospital three months ago with breathing problems, where she slipped into a coma after her condition worsened.
Doctors say Lara Ward was not conscious when she was taken to the labor room where she gave birth to a beautiful baby girl and had been in a coma for the past 7 weeks.
Doctors say that Lara Ward has given birth to a baby girl at least two months before the scheduled date of October 15 due to an emergency C-section due to a medical condition.
Laura Ward's husband John, 37, refused to name their newborn daughter before arriving home after his wife regained consciousness.
Lara Ward said that after regaining consciousness, when her husband told her that I had given birth to their newborn baby girl, my surprise and joy was indescribable.
"After coming out of coma, there is still a long way to go for a full recovery, but I have a loving family and caring best friends with me," he said.
She said that when I reached home, my husband had made a romantic plan to propose me along with his friends.