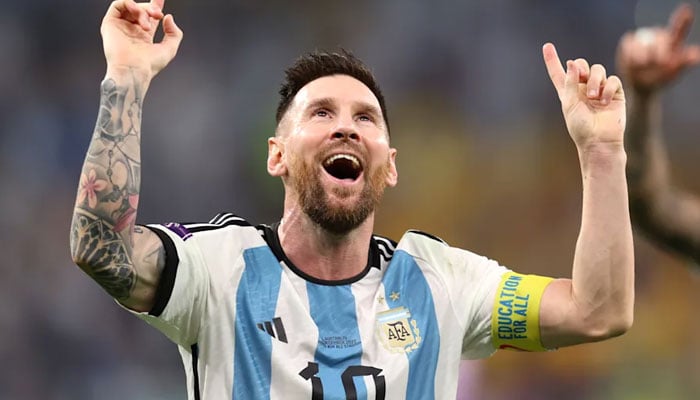 Defending champions France and Argentina are competing in the final of the Football World Cup 2022 in Qatar today.
Star footballer Lionel Messi has one last chance to lead Argentina to the World Cup, while France's Mbappe is also determined to lift the trophy for a second time.
As soon as the final against France started, Lionel Messi took the important honor.
Argentina's captain Lionel Messi won the honor of playing the most 26 matches in the World Cup.
Lionel Messi has surpassed Germany's Luther Mathews, who played 25 World Cup matches.