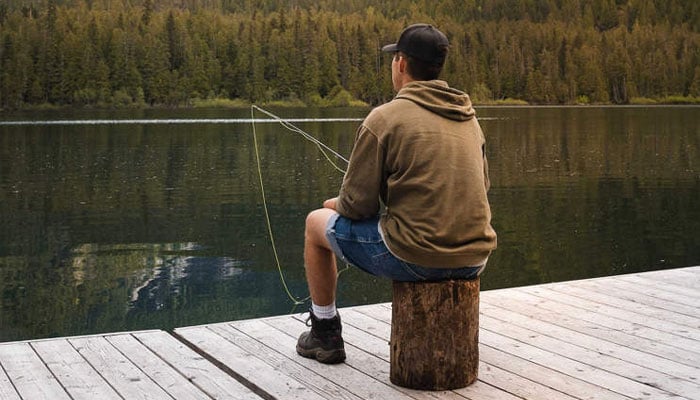 Recently, a Chinese woman decided to end her 10-year-long marriage because her husband's fishing habit had become an addiction, even though the husband happily approved his wife's wishes.

According to foreign media reports, the woman was fed up with her husband's fishing habit and could no longer tolerate this habit, after which she decided to approach the court for separation.
In her application to the court, the woman stated that she alone takes care of the children along with all the responsibilities of the house, but when her husband is at home, he is sitting on the sofa and playing on his mobile phone. At night, they go out to fish with their friends.
According to the position taken in the application, she repeatedly demanded her husband to give time to the house and children, but after not getting a positive response, she has come to the conclusion of separation.
The woman said that I wake up at 6 in the morning and cook breakfast, prepare my two children and send them to school, every day I also have to clean the dishes, but my husband only hunts fish and sometimes They never return home overnight.
On the request of the wife, the husband also agreed to the separation, knowing the opportunity to get more time for fishing and confirmed the decision to end the marriage.
After efforts to reconcile the couple failed in court, the judge accepted the divorce petition, but the woman's husband did not even appear in court at a recent appearance, possibly due to going fishing.
The petitioner says that fishing is not a bad habit but there is a limit to everything, once you get married, you have to shoulder the responsibilities of a husband and a father.