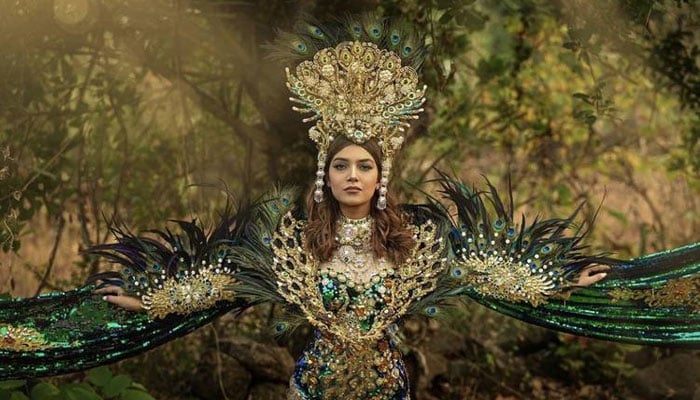 By the way, Miss World, Miss Universe and similar beauty pageants become the focus of people's attention.

But even among married women, there is competition between Hasina Alam.
32-year-old Sargum Kaushal from Occupied Kashmir won the Mrs. World pageant in the American city of Las Vegas.
Sargam Kaushal defeated 63 other women to win the title of Mrs. World 2022.
Born in Occupied Kashmir, Sargam Kaushal is a former teacher who now lives in Mumbai with her husband.
They got married in 2018 and after that Sargam Kaushal entered the modeling field.
She won the Mrs India pageant in June, after which she was sent to participate in the Mrs World 2022 pageant.
Sargam holds a master's degree in English literature and is grateful to her husband Aditya Manohar Sharma for making her dream of becoming Mrs. World come true.
It should be noted that the Mrs. World competition has been held since 1984 and women between the ages of 21 and 48 can participate in it.