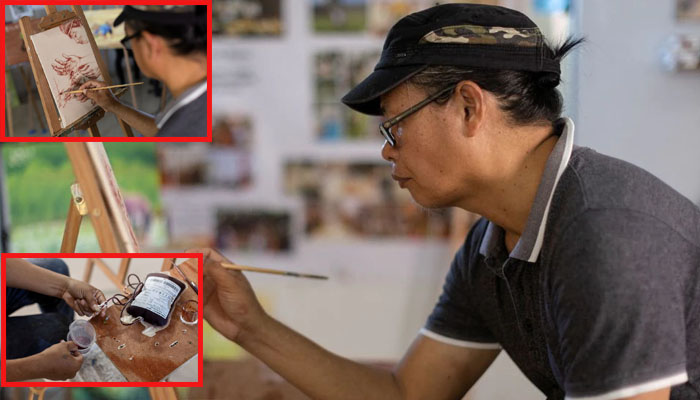 You must have seen a lot of people painting with different things, but have you ever seen an artist make paintings by hurting themselves?
Alitoserka, 52, from the Philippines, is an artist who claims to draw blood from his veins and dip a brush into it to create masterpieces on canvas in his studio.
While Alito is praised for making wonderful paintings, he also has to face criticism for playing with his life and making paintings with blood. Expressed surprise at the outgoing medium.
According to foreign media reports, Alito Circa belongs to a poor family, as a child he faced lack of money to go to school and buy painting equipment to fulfill his hobby.
At a young age he used to paint with tomato juice and other fruit juices, later in his youth he got the idea of ​​painting with his own blood and he has been doing it till now.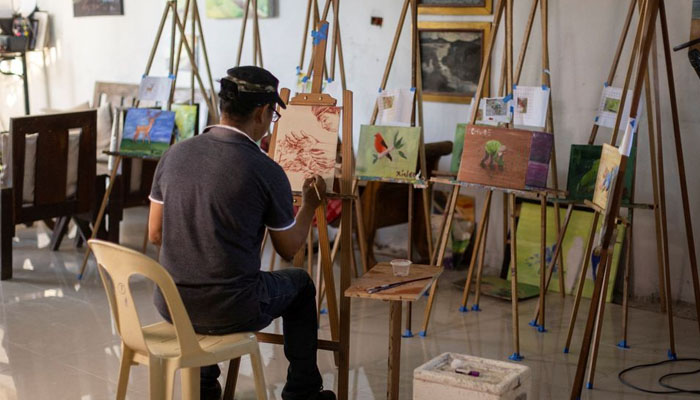 According to reports, he goes to the blood bank every three months and collects 500 ml of blood, which he keeps in the refrigerator.
In this regard, the artist says that my painting work is very important because it is born from me, it is included in my DNA.
Alito said that in 2023 he will work on the world's largest blood painting, whose canvas will be 100 meters wide.