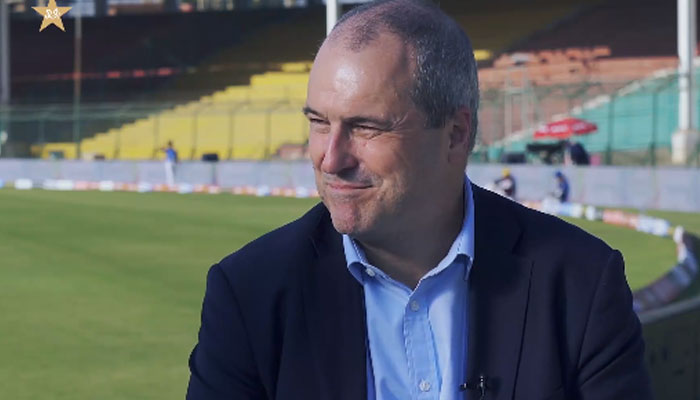 International Cricket Council (ICC) CEO Jeff Allardyce says that Pakistan is the strongest cricket team in the world.
Speaking at Karachi's National Stadium, ICC Chief Executive Officer (CEO) Jeff Allardyce said that the New Zealand cricket team is also coming to Pakistan in a few days. is coming
Jeff Allardyce said that the fans in Pakistan have seen a lot of love for the game of cricket, the people here treat the tourists very well, every time they come to Pakistan and watch the series, they are received very well.
He said that the England-Pakistan series was the best, the beauty of Test cricket is that it happens in a different way everywhere, I am happy with Test cricket, that is the beauty of cricket.
It should be noted that England won the Karachi Test and whitewashed Pakistan for the first time in 70 years in a Test series on home ground by three nil.