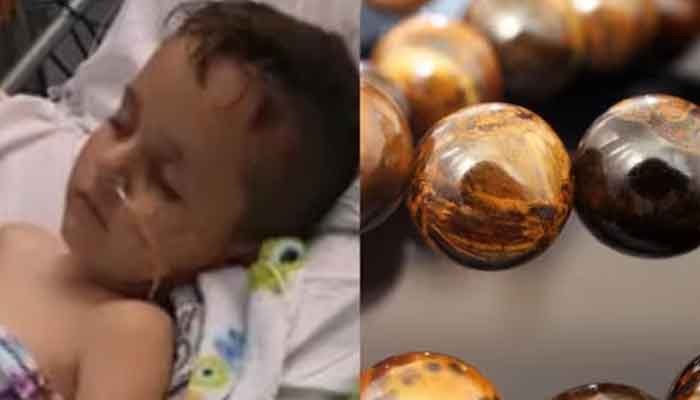 Small children tend to pick up and try to eat what they find, so parents are advised to keep dangerous things away from the reach of children, otherwise it may cause a major accident.

One such tragic incident happened in Tadfell, Wales, where a 5-year-old boy swallowed not one but 52 magnetic balls.
According to foreign media, the child Jude Foley was taken to the doctor for the first time in August complaining of stomach pain, the doctor dismissed the pain as minor, but when the child's condition did not improve, the mother took the child. Prince Charles arrived at the hospital.
At the hospital, Jude Foley's blood samples were taken and came back normal, on which the doctors were stunned when they x-rayed the child. Initially, the doctors thought it was a bracelet, but later they found out that it was magnetic balls that were attached to each other. They are joined together in such a way that it looks like bracelets.
The child was immediately transferred to another hospital where he underwent a major operation to remove the magnetic balls from his stomach.