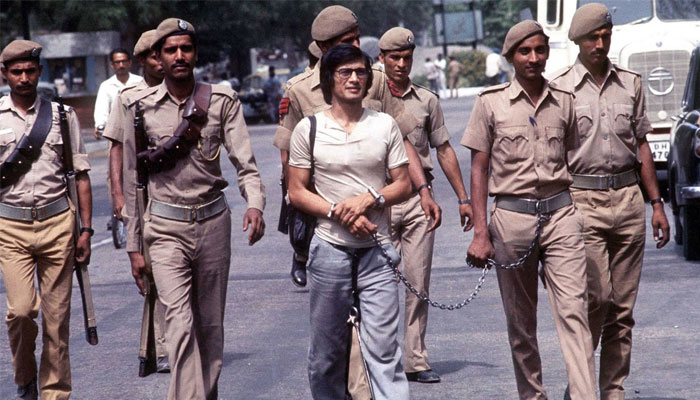 A Nepalese court has ordered the release of notorious French serial killer Charles Sobharaj "The Serpent".

According to foreign media, court spokesperson Bimal Paudal said that the Nepali court has ordered the release of the notorious serial killer due to his advancing age and declining health.
78-year-old Sobhraj is serving a life sentence in a Nepali prison for the murder of two tourists in 1975, but hundreds of cases allegedly attributed to him remain unsolved.
According to the court spokesman, the long-member bench of the Nepali Supreme Court has ordered to deport Charles Sobhraj to his country within 15 days.
The court said that Sobhraj was suffering from a heart condition and required an open heart surgery.
Born in Saigon, a French-administered Vietnamese territory, Sobhraj was first imprisoned in a French prison in 1963 on a charge of theft, but his list of crimes quickly stretched from France to Greece, Turkey, Iran, Afghanistan, Pakistan, It has spread to Thailand including Nepal, India and Malaysia.
Subhraj was arrested and sentenced in various countries, but he managed to escape from these prisons, his ability to evade the authorities and escape from prison earned him the nickname "The Serpent". fame, a TV series based on his life was also made by the same name.
Subhraj confessed to murdering 12 people between 1972 and 1976 during interviews with journalists, but later recanted as more court cases arose, according to his biographers. The number of victims is unknown.
In 2014, a Nepali court sentenced him to 20 years in prison for the murder of Canadian tourists in 1975.
The 2021 BBC and Netflix drama 'The Serpent' is also based on Sobhraj's alleged murders, showing how he evaded the law in Asia for years to become a ' As a 'hippy', he allegedly committed drugs, robberies and murders.
Herman Knappenberg, a former Dutch diplomat, played a role in his arrest along with the authorities.