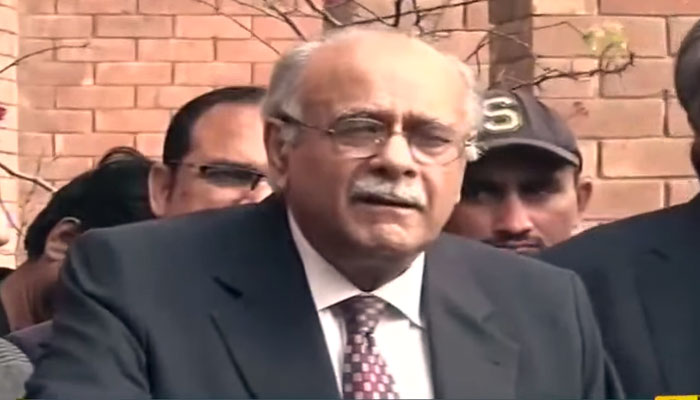 Lahore: PCB Management Committee Chairman Najam Sethi has said that if this team had not been announced, then he would have considered it and worked with new ideas, but now he will look ahead to it.
While talking to the media in Lahore, Najam Sethi said that today is the first meeting of the committee and we will inform you about the decisions that will be made in it. I have come after four years. There is a lot of work to be done. It is because we want to restore departmental cricket to generate employment.
He said that some people are of the opinion that the team should also be changed and in the opinion of some people the team should not be teased yet, now the team has been announced, I don't know if it is appropriate to make any changes or not. , we will discuss it, if only this team had not been announced, we would have thought about it and worked with new ideas, now we will see it later.
Chairman PCB Committee said that we still do not know how deeply the decisions were made and what was the thought behind it, while as far as India is concerned, the opinion of the government has to be taken and the instructions come from there.
In response to a question, Najam Sethi said that there is no conflict with Ramiz Raja from our side, I had already resigned myself before, when the new government came, I was given a message from the highest level that you are nowhere. Go ahead, sit down, we have had a discussion, you will not be moved, but I see that it is not appropriate, the Patron Chief has the right to bring whoever he wants, we thought Imran Khan's vision would improve things, so I respected him. preferred to go home with
He further said that performance is very important, if not good performance then people get a chance to bring change and if performance is not good there is no justification for change, we stopped delivering a lot and our list is very long while Imran I won't say anything about the four-year opportunity, everyone knows how much success has been achieved, how much not, now we will look forward, we will do what we can for the success of cricket.
Najam Sethi said that there is no red flag in the restoration of international cricket and there is no question that we should not go to Peshawar, the stadium is being prepared there and it has been discussed that they will prepare the stadium in 6 months and then we will go to Peshawar and play. .