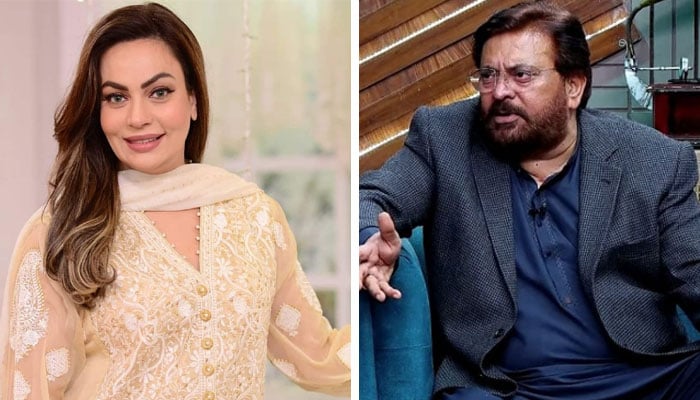 Senior actor Shabbir Jan revealed about the incident of marriage leading to divorce due to actress Sadia Imam and said that he no longer wants to work with the actress.
In a recent interview with host Nader Ali Shabbir John said that in 2001 he decided that he would never work with Sadia Imam again, well he has worked with everyone but there are some people who make your life poison.
During the show, Shabir John mentioned the bitter incident that happened to him and said that until 2001, me and Sadia were good colleagues and when there are good colleagues, we live well, but in 2001 I was in Swat for a shoot with my wife. And Begum was sitting in a room, Sadia came and met my wife and then hugged me, that nap of Sadia became a problem for me, after that it happened to me, on which I told my wife that you Because of this woman, you got hurt, I will not work with her in future, Sadia should have thought in front of my wife. could
The senior actor added that we don't share these things with wives because wives are wives, men don't tell them their inverted actions.
Shabir Jan said that after 2001 I was forced by many people but I don't compromise on the decision I take, so I have not worked with Sadia till date because my priority is my wife and children if anyone is to that extent. Crossing is not acceptable to me.