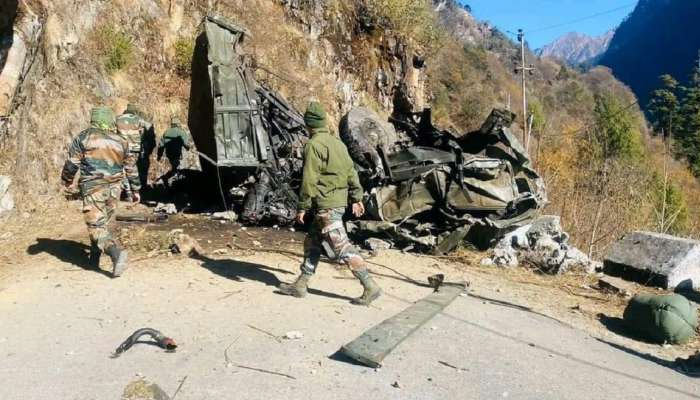 The Indian army truck fell down the mountain as a result 16 personnel including three officers were killed.
According to Indian media, the accident took place in the northern region of Sikkim state, where an Indian army truck rolled down the mountain road in Zima area, in which 16 soldiers have been confirmed dead so far.
According to the Indian media, a convoy of three vehicles of the Indian Army was on its way to Thango on Friday morning when a truck in the convoy went out of control and fell down the mountain road.
According to Indian media, an immediate rescue operation has been started in the area after the accident and 4 injured soldiers have been taken out of the truck and taken to the hospital.
Indian media say that three junior commissioned officers and 13 soldiers lost their lives in the accident.