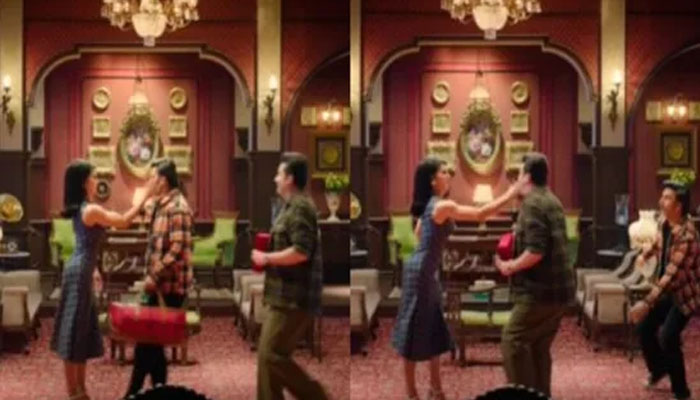 Bollywood actress Jacqueline Fernandez literally slapped actor Varun Sharma and actor Ranveer Singh on the first day of shooting for the film 'Circus'.
According to Indian media these days, Bollywood actress Jacqueline Fernandez is busy promoting the film with the cast of the film including co-stars Ranveer Singh and Varun Sharma.
While talking to the media, Jacqueline revealed about the shooting of the film that she was very nervous on the first day of the shooting of the film Circus and in the middle of the shoot, she actually slapped Ranveer and Varun instead of doing the scene. .
The actress said that 'after being slapped, I felt as if I had broken the ice.'
Varun and Ranveer Singh gave a hilarious response to Jacqueline's statement and said, 'The slap was so strong that if you could have seen the face at that time, ice was actually needed.'
It should be noted that the film Circus has been made under the direction of Rohit Shetty, which will hit the theaters from today.