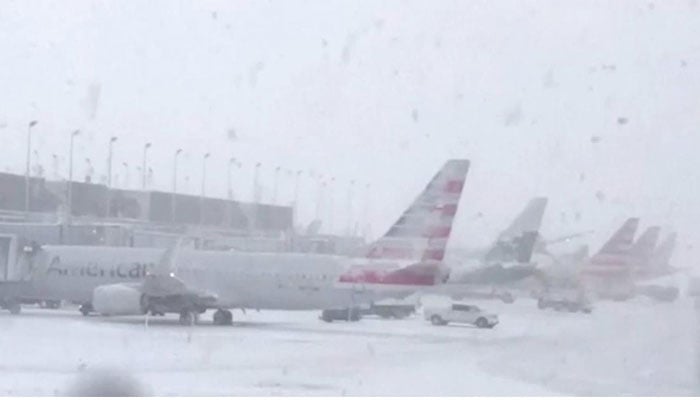 Major winter storms in the US have left most states and more than half of the country's population facing heavy snow and freezing winds, while more than 1 million people have lost power and hundreds of flights have been suspended.

According to US media, several deaths have been reported during the severe weather and snowfall, while states of emergency have been declared in Georgia, North Carolina and Kentucky.
Bitter cold and snow have hampered millions of travelers across the U.S. during the Christmas holiday season, with 4,500 flights canceled and hundreds of trains canceled in the Midwest over two days.
Flight and train cancellations are causing chaos, with 12 hundred flights being canceled at Chicago's two airports alone.
US President Joe Biden, warning of the severity of the weather, has asked the public to follow the warnings of local authorities.
In addition to the United States, the eastern part of Canada is also experiencing extreme cold and snow, with many flights being canceled or delayed in Toronto.