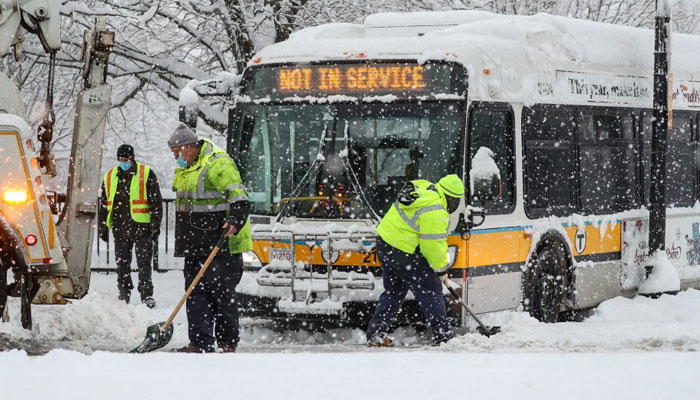 The death toll from the worst winter storm in the US has reached 50 in various accidents.
More than 15,000 flights have been canceled since Friday due to the strongest winter storm in the United States.
Western New York State is covered in 43 inches of snow, vehicles are stuck in several feet of snow and thousands of people are still without power. Due to several feet of snow and reduced visibility, the travel ban for citizens was also maintained on Monday.
Buffalo has reported 25 deaths, with the city receiving up to 8 feet of snow since Friday, with cold winds forecast to continue through Tuesday.
Officials say the death toll in Buffalo could rise, after a winter storm in 1977 killed 30 in Buffalo.