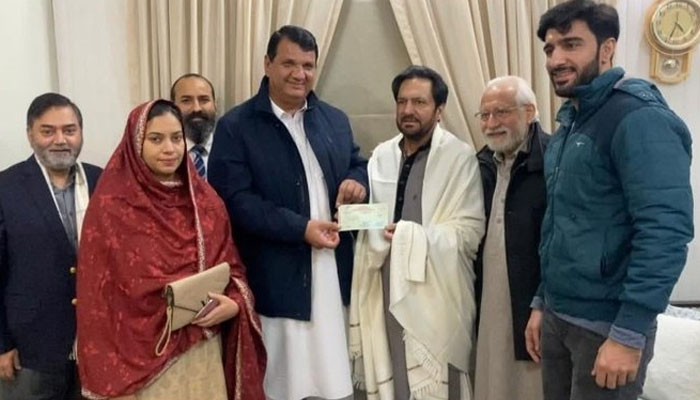 Advisor to Prime Minister Amir Muqam visited legendary actor Firdous Jamal in Lahore and presented him with a check of Rs 1 crore for his treatment.
PML-N Leader and Prime Minister's Advisor on Political Affairs Amir Maqam met senior actor Firdous Jamal at his residence in Lahore and inquired about his well-being.
Advisor to the Prime Minister presented a check of one crore rupees to Firdous Jamal on behalf of the federal government for his treatment. Firdous Jamal thanked Prime Minister Shehbaz Sharif and the federal government.
Actor Firdous Jamal said that Quaid-e-Azam made Pakistan an Islamic welfare state, what have we done to it in political grudges.
It should be noted that Firdous Jamal is suffering from cancer.
On this occasion, Amir Muqam said that today I have come to visit my friend Firdous Jamal's house.
Amir Maqam said that the PML-N government and party respect artists, writers and poets from the heart.
He said that the country will not run according to the wishes of an individual but according to the constitution and the law. Imran Khan is a hero of lies and the origin of politics is also from lies. .