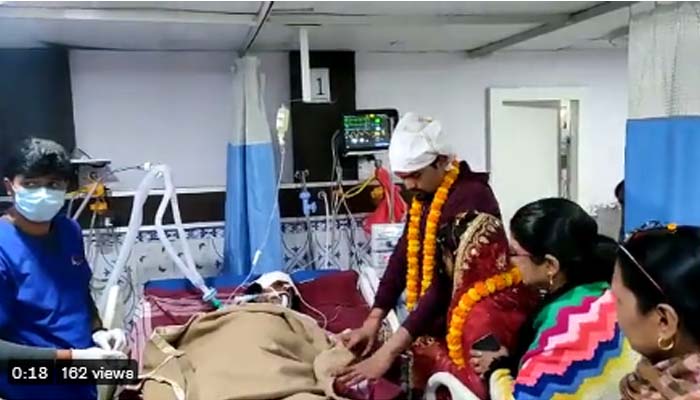 A girl from the Indian state of Bihar got married in the intensive care ward of a hospital to fulfill her sick mother's last wish.
According to Indian media reports, the relationship of the daughter of the woman named Poonam was fixed, but her condition worsened, after which she was shifted to the ICU.
After the examination, the doctors told the woman along with the family that she did not have much time after which the woman expressed her wish that she wants to see her daughter's marriage before she dies.
The boy's family was informed about the matter after which they agreed to the marriage immediately.
In the video that appeared on social media, it can be seen that the marriage was conducted immediately in the presence of the boys, but the bride's mother died shortly after the marriage.