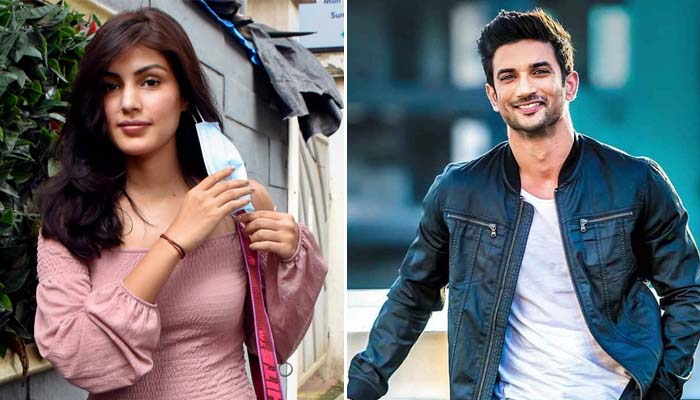 After the death of late Bollywood actor Sushant Singh Rajput was claimed to be the murder of a mortuary employee, the meaningful Instagram story of his girlfriend actress Rhea Chakraborty is making rounds on social media.
On June 14, 2020, 34-year-old actor Sushant Singh Rajput was found dead in his flat in Mumbai, following which his fans have been demanding a CBI probe into Sushant Singh Rajput's death. .
Later, Sushant's family blamed his friend Rhea Chakraborty for the actor's suicide and filed a case against her in Bihar, after which the matter reached the Supreme Court.
Now the actress shared a meaningful post on Instagram, she shared some encouraging words from an Instagram page that read, 'The next time you doubt your strength, remember that you have been through fire. Yes, you have survived the storm and conquered many enemies'.
Along with this, Rhea wrote 'Good morning' and made a heart emoji.
It should be noted that an employee of the morgue of the hospital where Sushant Singh Rajput's body was kept has come forward.
Talking to the Indian news agency, Roop Kumar Shah, who works in the mortuary of the Cooper Hospital in Mumbai, said, "When I saw the body of Sushant Singh Rajput, I did not think it was a case of suicide."
Roop Kumar further said that 'I have more than 28 years of experience, Sushant had injury marks on his body, I went to my senior and told him all this but he said we will discuss the matter later. .'
He also said that 'I have been seeing dead bodies for 28 years, there were no marks on Sushant's body which are usually seen on the body of a person who commits suicide by hanging, there were marks of fractures on his body.' What to write in the mortem is the doctor's job, Sushant should get justice.'