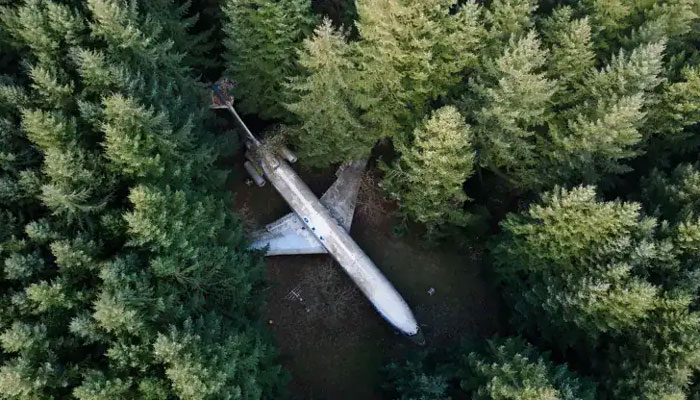 Well, every individual wants his home to be the most unique, but choosing an electrical engineer in this regard is stunning.

73-year-old Bruce Campbell from America has made an airplane his home.
Yes indeed, this unique house of Bruce Campbell in the state of Oregon attracts tourists.
In 1999, Bruce Campbell bought a Boeing 727-200 weighing more than 31,000 kilograms for $100,000, which cost another $120,000 to bring from Greece to America.
Its renovation process lasted for 2 years, during which 15 thousand dollars were spent, after which the plane became habitable.
The interior of this aircraft is 1066 square feet with one large room and 2 toilets.
Some of the old airplane seats have been turned into beds by Bruce Campbell.
There is no Wi-Fi service on the plane because signals cannot pass through the plane's body, while Bruce Campbell has to stick his head out of the window to use a mobile phone.
The average monthly cost of living in a plane is $370, of which $220 per month is paid in property taxes, while the electricity bill ranges from $100 to $250.
Bruce Campbell is now trying to restore the plane's old computer system.
He says that 'I have no regrets about my dream'.
Since Bruce Campbell spends a lot of time in Japan, he is keen to build a plane home on Japanese soil as well.