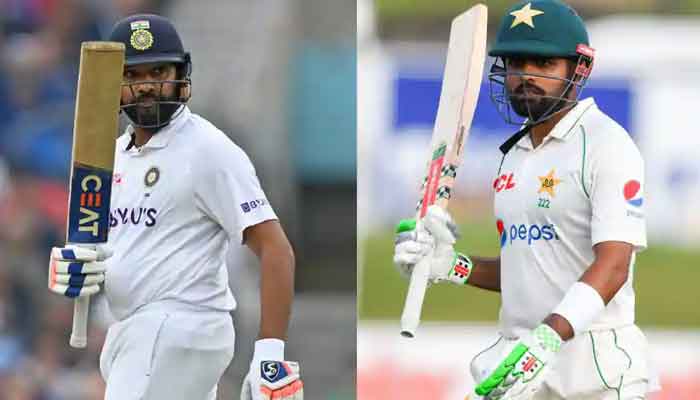 Melbourne Cricket Club and Victoria Government have officially approached Cricket Australia to host the India-Pak Test.
The Melbourne Cricket Club handles all the management of the MCG and MCC chief executive Stuart Fuchs revealed this during radio commentary.
Stuart Fuchs spoke about his contacts with Cricket Australia during commentary on the fourth day of the Australia-South Africa Test match.
The MCC and Victoria Government approached Cricket Australia after the successful hosting of the India-Pakistan T20 World Cup match in October.
Stuart Fox said that we would love to host the match between Pakistan and India.
He said that 90,293 spectators watched the match between Pakistan and India at the MCG in the World Cup, three consecutive Test matches at the MCG would be great.
"Every day the stadium will be full of spectators, we've asked about it, it's very complicated but we and the Victorian government have spoken to Cricket Australia, the busiest schedule will be the biggest challenge," Stuart Fox said.
Stuart Fooks expressed hope that Cricket Australia would talk to the ICC in this regard and continue efforts.
"I think it will be a wonderful atmosphere to celebrate the game in a house full," he said, "It is in the hands of the boards of Pakistan and India to play a Test series or a Test at a neutral venue."
A Cricket Australia spokesperson said Cricket Australia would be interested in hosting if an agreement was reached between the two boards.
According to the spokesman, both the boards have to show their consent as a large number of sportsmen of both teams are present in Australia.
Next year, the Boxing Day Test at the MCG will be between Pakistan and Australia, the tour of Pakistan next year is part of the Australia Future Tour programme.
Stuart Fowkes said that the Pakistanis will reach out to the community for the Boxing Day Test.
It should be noted that the last Test match between Pakistan and India was in 2007, Pakistan and India have not played a mutual series since 2013.
Teams of Pakistan and India compete in ICC World Cup and Asia Cup.