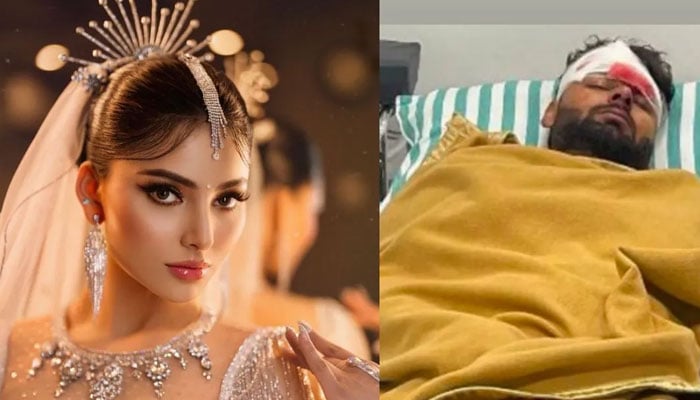 After Indian cricketer Rishabh Pant was injured in an accident, Bollywood actress Urvashi Rotila's post on Instagram became expensive.
Yesterday Indian cricket team's wicketkeeper batsman Rishabh Pant was seriously injured in a car accident, his car had an accident while coming from Uttarakhand state to New Delhi, the Indian wicketkeeper's car hit the railing of the highway and caught fire. Due to the fire, the vehicle was completely burnt.
The young cricketer has been seriously injured in the accident and is undergoing treatment in the hospital.
The accident is being expressed across India and several actors have also reached the hospital to meet him.
Bollywood actress Urvashi Rotila found it expensive to post a post on Instagram. The actress posted her picture and wrote 'Praying' without mentioning the Indian cricketer's name. Social media users have criticized him severely for this post.
It should be noted that once Urvashi Rotila had claimed that she and Rishabh Pant were dating each other, but the Indian cricketer rejected the claim and blocked the actress on social media.
After that, the actress mocked Rishabh Pant in an interview, after which a war of words started between the two on social media.