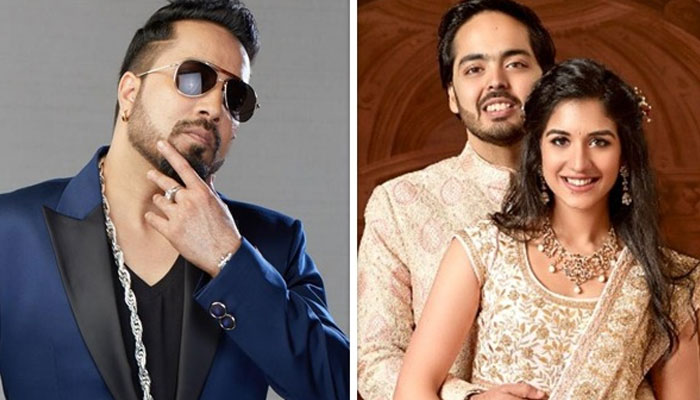 Anant Ambani, younger son of India's billionaire businessman Mukesh Ambani, got engaged on Thursday.
Anant Ambani, the younger son of Nita Ambani and Mukesh Ambani, got engaged to Radhika Merchant.
Later, a grand party was organized at Mukesh Ambani's residence in Mumbai, in which Shahrukh Kam, Salman Khan, Ranbir Kapoor, Alia Bhatt and other Bollywood celebrities and people from the field of life participated.
According to Indian media, while other Bollywood celebrities attended the event, singer Mika Singh was also invited for a special performance at the event.
Do you know how much Mika Singh charged for his 10-minute performance?
Indian media claims that Mika Singh was paid INR 1.5 crore (more than 4 crore Pakistani rupees) to sing a 10-minute song at the engagement ceremony of Nita Ambani and Mukesh Ambani's younger son Anant Ambani.

Viral videos on social media showed Mika Singh dancing and singing along with Anant Ambani at the grand party.
Who is the future daughter-in-law of the Ambani family?
Anant Ambani's fiancee Radhika Merchant is the daughter of famous Indian businessman Viren Merchant, she has studied politics and economics from New York University.
According to reports, 24-year-old Radhika Merchant is currently serving as a director in her father's company, Encore Healthcare.