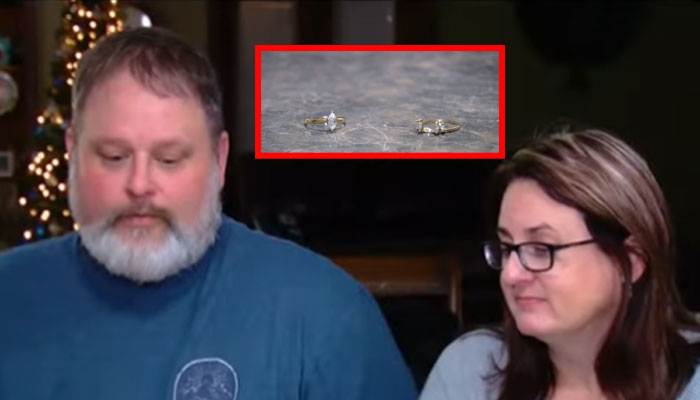 An amazing incident happened in America where a couple finally found their missing diamond engagement ring after 21 years.
According to foreign media reports, a diamond ring that accidentally fell in the toilet of a house in the US state of Florida has been found again by its owners after 21 years.
Nick and his wife, Shayna Day, say the ring fell down the toilet in the current home before they got married 21 years ago, and we've been trying to find it for a while, but couldn't find it.
According to the couple, they had given up hope of finding the ring, but last month when a plumber was called in to replace a toilet combo, he found the ring while on the job.
According to reports, the American couple expressed their surprise and happiness on receiving their engagement ring.