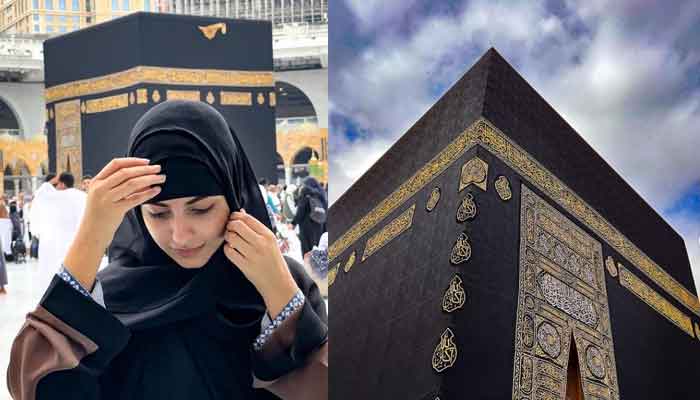 Actress Kanza Hashmi, one of the best actresses of Pakistan TV industry, achieved the blessing of Umrah.
Actress Kanza Hashmi shared a photo and video of the Kaaba on her Instagram account, in which she can be seen standing in front of the Kaaba along with her mother.
The actress has written in her post that 'Alhamdulillah, at the end of the year I have performed the first Umrah with my mother.'
He further wrote in his post that 'The experience of seeing Kaaba in reality is very beautiful, it is very magical, miraculous, peaceful!! What more could I ask for, so grateful for everything.'
Kanza Hashmi further wrote that 'O Allah, I ask You for forgiveness for the sins that we have committed in the past, that we have transgressed and what we have done openly and in secret, You are the only One and You have power over everything. are, all praises are for Allah, the Lord of all the worlds.'
At the end of her post, the actress also asked fans to remember her in their prayers.