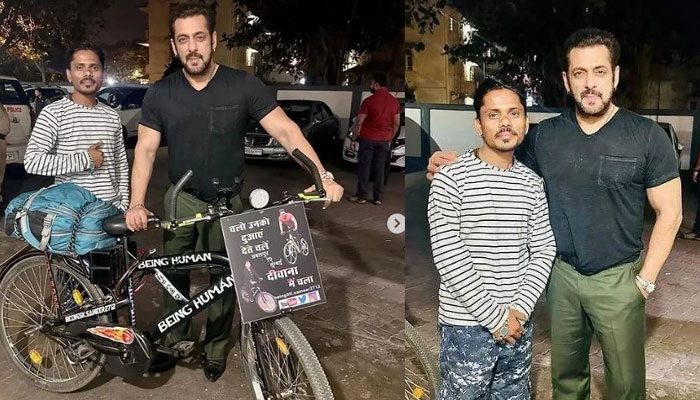 Bollywood superstar Salman Khan is a great actor as well as a great human being, he never misses an opportunity to help people, which is why millions of his fans are eager to catch a glimpse of the actor.
According to Indian media reports, once again Salman Khan fulfilled the wish of one of his fans who came to Mumbai to meet him by cycling 1100 km in 5 days.
According to reports, the fan traveled 1100 km from Jabalpur to Mumbai to wish Salman Khan on his birthday and to meet him.
However, when the fan reached his residence to meet Salman Khan, the Bollywood brother not only met him but also took pictures with him which are going viral on social media.
It should be noted that last few days Salman Khan celebrated his 57th birthday, like every year this year also he organized a wonderful birthday party in which many Bollywood personalities including Shah Rukh Khan participated.