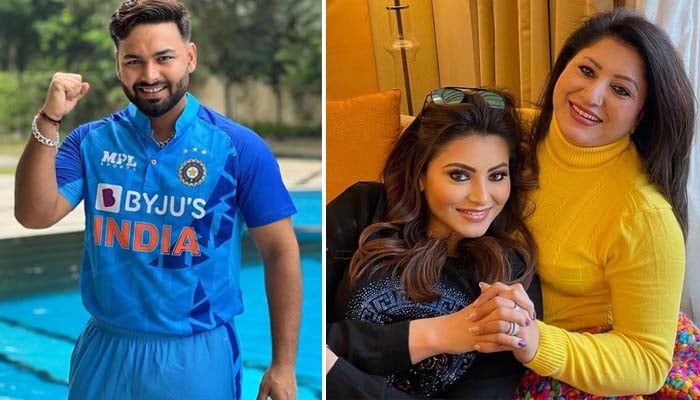 Indian actress Urvashi's mother Meera Rotila shared a post for Indian cricketer Rishabh Pant who suffered an accident in which she appealed to her followers to pray for the cricketer's recovery.
Meera Rotila shared a picture of Rishabh on Instagram and captioned it, 'Rumours on social media aside but I'm sure Rishabh will recover and join the international team soon'.
The mother of the actress wrote, "I am hopeful that Rishabh will return to sports to make Uttarakhand famous."
Urvashi was mentioned by social media users on Meera Rotel's post and criticized for not issuing a clear statement on Rishabh till now.
Earlier, the actress posted her picture and wrote 'Praying' without taking the Indian cricketer's name.
It should be noted that last week Indian cricket team's wicketkeeper batsman Rishabh Pant was seriously injured in a car accident, his car had an accident while coming to New Delhi from the state of Uttarakhand, the Indian wicketkeeper's car hit the railing of the highway. A fire broke out, the vehicle was completely burnt due to the fire.
The young cricketer has been seriously injured in the accident and is undergoing treatment in the hospital.