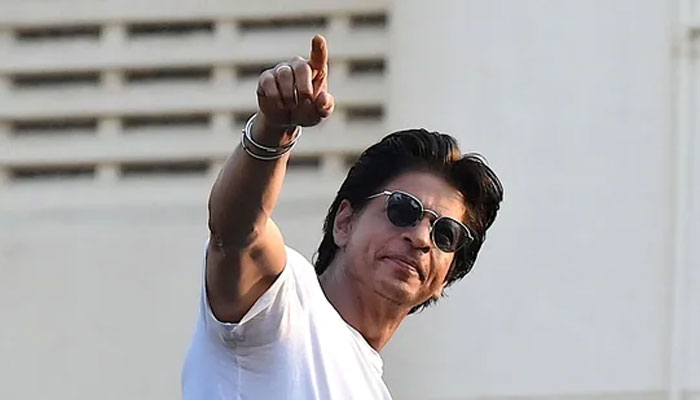 Bollywood king Shahrukh Khan is one of the richest actors in the world, but how much does he earn every month?

This is the question that is in the mind of most of them and Shah Rukh Khan himself gave the answer.
On completing 13 years of his Twitter account, Shah Rukh Khan gave interesting answers to several questions from fans on the social media platform.
A fan asked him how much he earns in a month.
In response to this, Shahrukh Khan gave an interesting answer and said that 'I earn countless love, every day'.
Another person asked the question that his family belongs to Kashmir, so why did he put Khan in his name.
On which Shahrukh Khan said that 'the whole world is my family, the name of the family does not have a name, the name comes from work, please do not get involved in small talk'.
A Twitter user said that Pathan is going to fail if he retires, to which Shah Rukh Khan said, 'Sons don't talk to elders like that'.
It should be noted that the film Pathan will hit the theaters on January 25, while its trailer is likely to be released on January 10.
Hindu extremists have created a controversy over the color of the heroine Deepika Padukone's dress, but the songs of the film are being well received on the Internet.
The Indian extremists have announced a boycott of the film due to the saffron dress of the heroine Deepika Padukone in the song 'Be Sharm Rang' of the film Pathan.