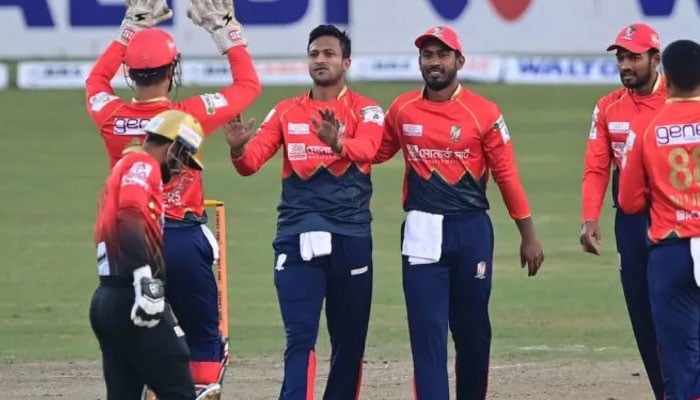 The Bangladesh Premier League (BPL) is starting from tomorrow, it is the ninth edition of this league, but even before the start of the league, the star player of Bangladesh Shakib Al Hasan criticized the league of his own country. Appreciated the Pakistan Super League.
According to cricket website Cricinfo, Shakib-ul-Hasan described the Bangladesh Premier League as inferior to the country's one-day tournament, the Dhaka Premier League.
Shakib Al Hasan said that the marketing of Bangladesh Premier League was not done properly while cricket is the most important sport in the country. The draft time of this league is also not right due to which foreign players do not play many matches due to their national schedule. would find
He said that BPL is telecasted in many countries but still the importance of outstanding performances of players in this league is less than PSL and Caribbean Premier League.
According to Shakib, no one watches the tournament even though it is telecast, when domestic players perform well in PSL and CPL, they are included in the international team by their country, but when they are B It doesn't happen if you perform well in PL.
According to reports, when Shakib was asked how he would improve the Bangladesh Premier League if given the opportunity.
According to Cricinfo, Shakibul Hasan replied and said that if he makes me the CEO of BPL, I can fix it in a month or two. He said, "Have you seen the Bollywood movie Nike?" If you want to do something, you can do it in one day.
Shakib said that I will conduct the BPL draft and auction of players on time, I will broadcast this tournament in a better way using all the technology. I will try to hold the BPL at that time. Go when other leagues are over, so players can play here.
He said that till date I have not been able to know the reason for not using DRS system in BPL.