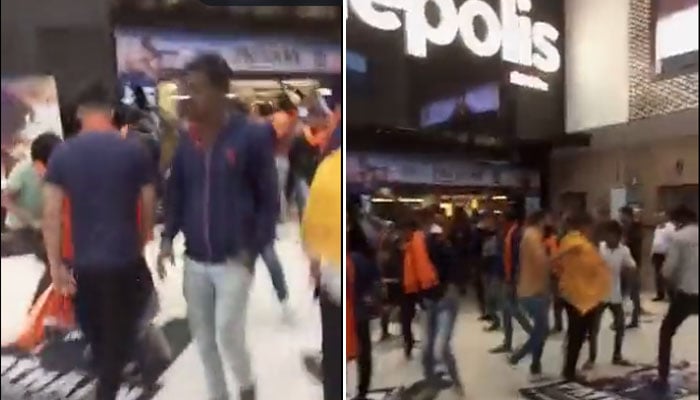 Extremists of Narendra Modi in India got a free pass Protesting against Shah Rukh Khan's film Pathan, they made an emergency visit to the shopping mall of Ahmedabad The movie posters were torn.
According to Indian media, the extremists of Bajrang Dal and Vishwa Hindu Parishad rioted in the shopping mall after seeing the posters of Pathan movie in the shopping mall. But also vandalized the property.
Hindu extremists threatened the mall management that such an attack could happen again if the film was screened again.
The video of Hindu extremists vandalizing property and shouting slogans is also going viral on social media.
According to Indian media, after the video went viral, the fans of Shah Rukh Khan and Deepika Padukone strongly condemned the incident on social media and demanded the arrest of those involved in the incident.