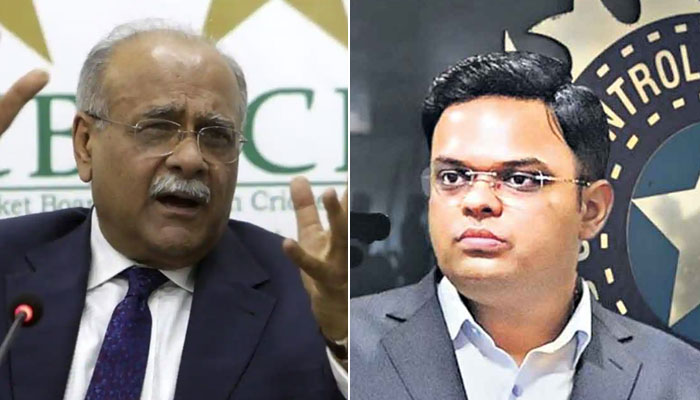 Pakistan Cricket Board (PCB) Management Committee Chairman Najam Sethi has mocked Asian Cricket Council (ACC) President and Secretary BCCI Jay Shah.
Jay Shah today announced the tournaments to be administered by the Asian Cricket Council, including the Asia Cup 2023 to be hosted by Pakistan.
Najam Sethi gave a sarcastic reply to Jay Shah's tweet and wrote, 'Jay Shah, thanks for unilaterally announcing the Asian Cricket Council's annual schedule, especially the Asia Cup 2023 hosted by Pakistan, when you did it. If so, can you also provide our PSL 2023 structure and calendar, your prompt response in this regard will be appreciated.'
It should be noted that the Asia Cup 2023 is to be hosted by Pakistan, but the Indian Cricket Board has refused to send its team to Pakistan for the Asia Cup, after which the event is likely to be held at a neutral venue.
However, in this regard, the former chairman of Pakistan Cricket Board, Ramiz Raja, had clearly said that the hosting of the Asia Cup was achieved after great efforts and the Asia Cup cannot be transferred from Pakistan to any other country, if India does not send a team to the Asia Cup. Pakistan will also not participate in the World Cup in India.
It should be noted that Jay Shah is the son of the main leader of Bharatiya Janata Party and the current Home Minister Amit Shah.