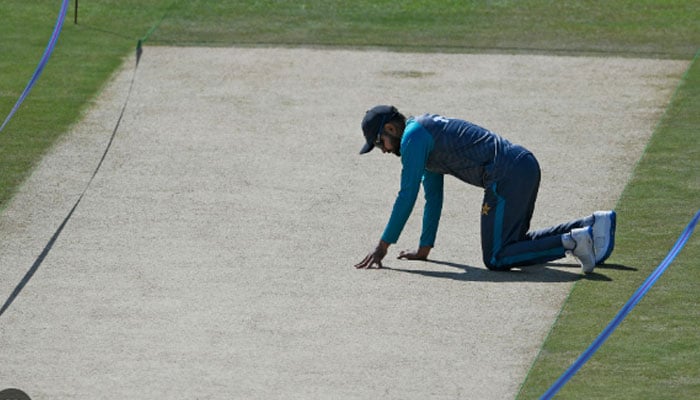 The Pakistan Cricket Board (PCB) appealed against the D-merit point of the Pakistan-England Test pitch in Rawalpindi last month.
PCB received the report of D merit point of Rawalpindi pitch from ICC on December 13. In the statement issued by ICC, it was said that many batting records were made in Pakistan England Pindi Test, this stadium. 2D Merit Points are done.
According to the ICC, the D-merit points will remain valid for five years and further D-merit points may jeopardize the hosting of the Pindi venue.
However, an appeal filed by the Pakistan Cricket Board (PCB) has now held that the bounce on Pindi's pitch was not uneven, not all aspects of the pitch being considered sub-average.
The Pakistan Cricket Board is hopeful that the demerit points will be withdrawn.
It should be noted that England had scored more than 500 runs on the first day in the Rawalpindi Test last month, while England defeated Pakistan in this Test, while Pindi's pitch got a demerit point during the Test series against Australia.