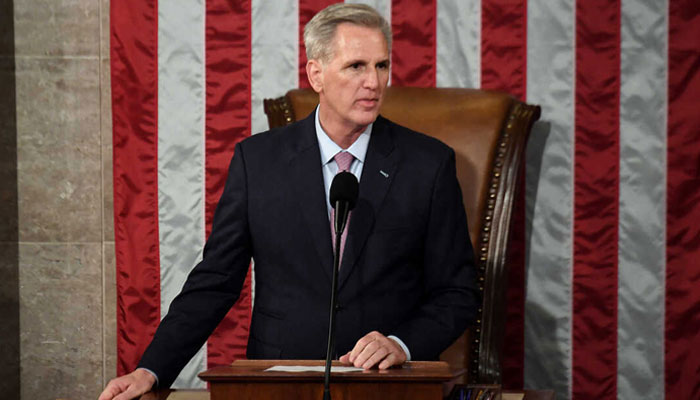 Republican leader Kevin McCarthy was finally elected Speaker of the US House of Representatives (Lower House) in the 15th round of voting.
McCarthy received 216 of the 428 votes in the House of Representatives, while his opponent, Democrat Hakeem Jeffries, received 212 votes.
In the past, the longest election of the speaker in the US House of Representatives was in 1855 when voting continued for 2 months in which 133 rounds of voting were held.
US President Joe Biden has congratulated Kevin McCarthy on being elected Speaker.
After being elected Speaker, McCarthy has thanked Donald Trump, giving all the credit for the victory.
McCarthy said that during the voting, Trump fully supported him and supported him.