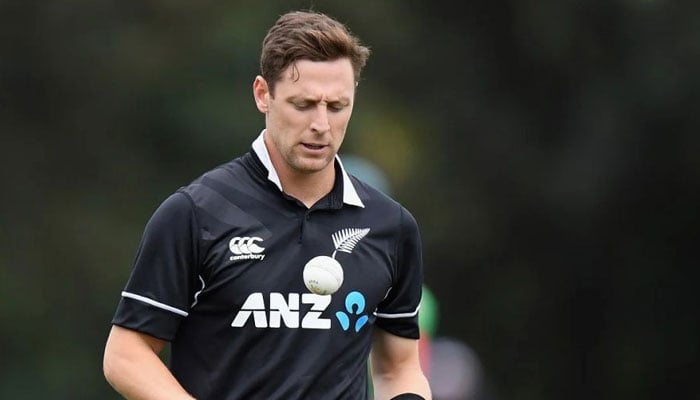 New Zealand cricket team's fast bowler Matt Henry has been ruled out of the ODI series against Pakistan.
According to New Zealand Cricket, Matt Henry suffered an injury on the last day of Karachi Test, it will take two to four weeks to recover his fitness.
Doug Bracewell has been included in the squad in place of Matt Henry, who has represented New Zealand in 68 international matches.
According to New Zealand Cricket, Doug Bracewell will join the team before the second ODI.
It should be noted that the first one-day match of the three-match series between Pakistan and New Zealand will be played on Monday, while the second match will be played on Wednesday and the third match will be played on Friday.
All three matches are part of International Cricket Council Cricket World Cup Super League.