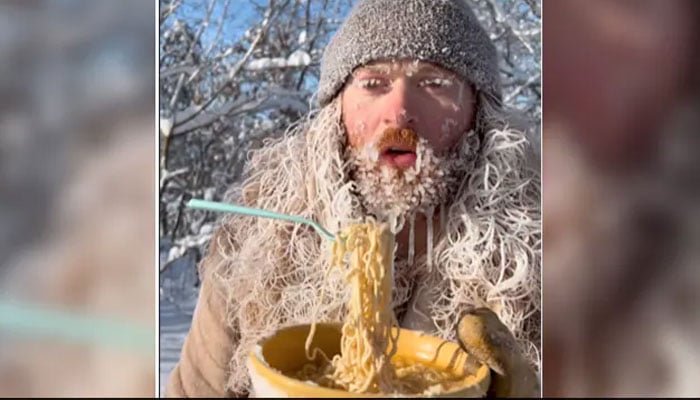 Who wouldn't want to eat hot noodles in this winter season, a man tried to fulfill this desire in the freezing cold but found it difficult to eat noodles.
You have often seen fresh water freeze in seconds in snowy regions, but today we are going to tell you about a blood-curdling cold that froze fresh noodles before they hit the eater's mouth.
A video is going viral on social media in which a person put a spoon in a pot full of noodles in a snowy area to eat them. Due to the cold, the spoon froze in the air along with the noodles, while ice also froze on the man's beard. Was seen.
In the video, the person said that when I came out to eat the noodles, it was cold here. It was so cold that the noodles turned into ice with a spoon.
This video has been liked more than 1 million times by social media users, but it is not known which is this snowy area.