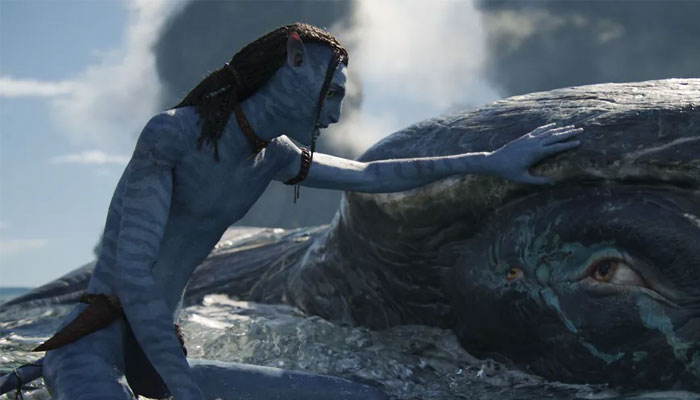 The Hollywood film Avatar the Way of Water has earned more than 1 billion 700 million dollars worldwide, after which the director James Cameron will have to make 3 more films in this series.

They have already completed the filming of Avatar 3 but now they will be forced to complete Avatar 4 and 5.
This interesting revelation was made by James Cameron during an interview, saying that 'It seems that now I cannot survive and I have to do all these films'.
James Cameron has already announced to produce 5 films in the Avatar series, but in an interview some time ago, he said that Avatar 2 is such an expensive film that if it hurts us, we will make the series with 3 films instead of 5. will be eliminated.
Now in a new interview, he said that seeing the income of the film, there is an indication that this film will start earning profit in the next few days.
"Looking at the box office, I think I have to do all the films and now I know what I have to do for the next 6 or 7 years," he said.
He made it clear that a film does not need to make $2 billion to break even.
He said, 'I never gave such numbers, I just said that it has to be one of the few highest-grossing films of all time'.
In this interview too, he refused to say how much box office revenue would show that the film was profitable.
James Cameron said that 'I believe that very soon we will be in talks with the top executives at Disney for Avatar 3, which we have already completed'.
He said that 'We have already shot the entire film and now we have to work on the post-production i.e. the magic of computer graphics, while the script for Avatar 4 and 5 has been written, but we have also worked on some parts of Avatar 4. , we can now say that this series will consist of several films'.
It should be noted that the third film of the Avatar series is scheduled to release on December 20, 2024.
According to James Cameron, the story of the last parts of Avatar will be the best because the first parts are based on the introduction.