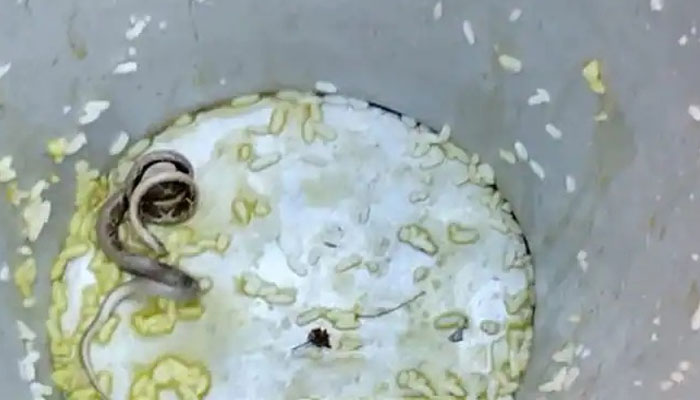 At a school in India, dozens of students became ill after allegedly mixing snakes in the students' food.
According to Indian media, this incident happened in Birbhum district of West Bengal, where lunch was given to the students in the school. Transferred to hospital.
Media reports said that the school staff preparing the food claimed that a snake was found in one of the containers filled with lentils.
Regarding the health of the students, the school administration says that after giving medical aid in the hospital, the condition of the students improved, after which they were discharged, however, one student is undergoing treatment in the hospital but there is no danger to his life. Is.