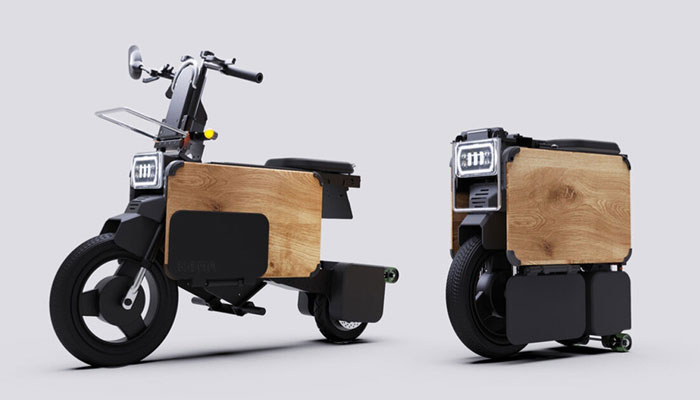 You may have seen many electric motorcycles but not one that you can carry with you everywhere.

Yes, a company called Icoma has developed an electric motorcycle that can be transformed into a suitcase.
The Tatamel motorcycle transforms from a square box the size of a suitcase into a small electric bike in seconds.
The motorcycle was introduced during the Consumer Electronics Show in Las Vegas.
This motorcycle can travel up to 18 miles on a single charge and weighs 49 kg.
This motorcycle can travel at a speed of 25 mph while a USB port is provided for charging.
According to the company, you can also charge smartphones and laptops with this motorcycle.
The motorcycle is still being worked on and will be available to customers by the end of this year, which is expected to be priced around $4,000.