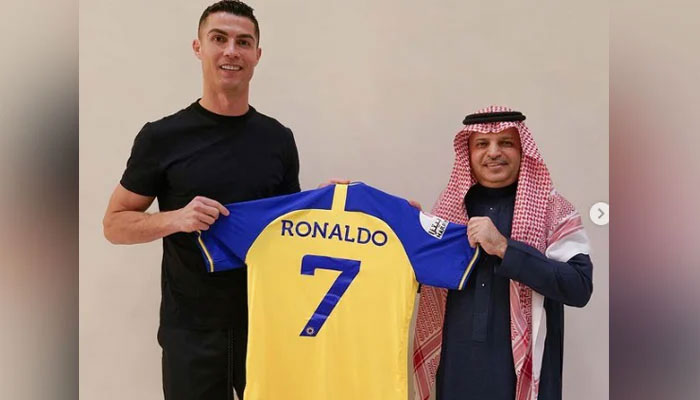 In recent days, Portugal's star footballer Cristiano Ronaldo officially joined the Saudi club Football Al-Nasr.
A two-and-a-half-year contract has been reached between Ronaldo and the Saudi club at the end of last month, under which Al-Nasr Club will pay him 213 million dollars.
The deal was announced jointly by Ronaldo and Saudi football club Al Nasr via an Instagram post, which has been liked more than 30 million times.
Within a few days of joining the club, the number of followers on Nasr's social media account grew astonishingly.
According to reports, before signing the contract with Ronaldo on December 30, Nasr had more than 8 lakh Instagram followers, which has now surprisingly increased to more than 1 million.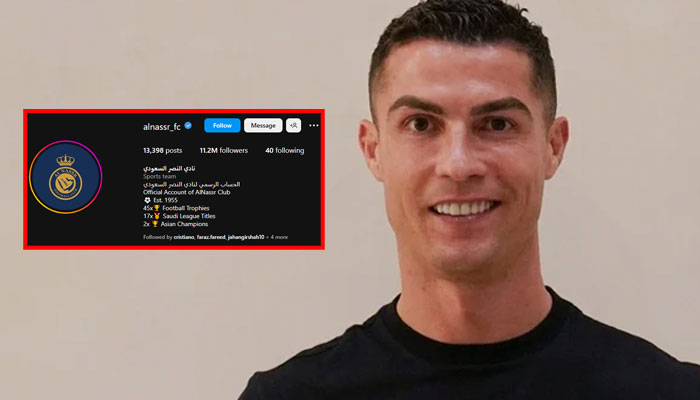 It should be noted that Ronaldo along with his family arrived in the Saudi capital in a private jet, where they were warmly welcomed.
His official arrival ceremony was held at Mersol Park Stadium, the event was attended by Ronaldo and Al Nasr fans in large numbers.
Cristiano Ronaldo talked about joining the Saudi club Al-Nasr while holding a press conference.
According to the British broadcasting organization BBC, Ronaldo said in the press conference that my work in Europe is complete, before signing a contract with Al-Nasr, I was offered to play in many places.