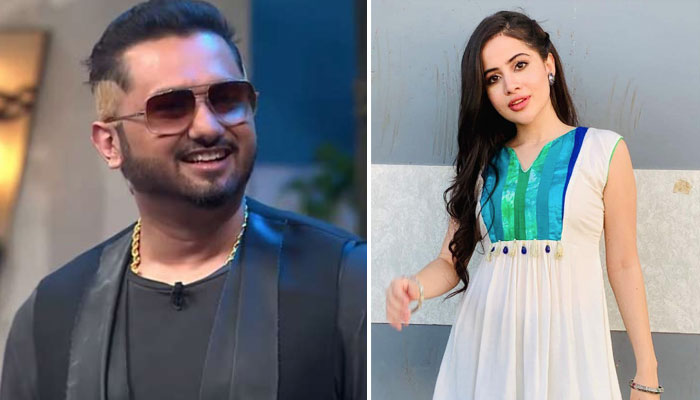 Indian singer and rapper Honey Singh called controversial actress Arfi Javed brave and fearless.
These days, Honey Singh is busy promoting his new song, during an interview, singer Honey Singh could not help but praise actress alias Javed.
Honey Singh said that Arfi Javed is a brave and fearless girl who lives her life in her own way, I think all girls in India should learn from Arfi.
He said that I like this type of girls, I think that a person should be like that who wants to do what he wants to do without any shame or hesitation without any barriers of class, family and religion.
It should be noted that actress Arfi has been criticized by fans and even political figures due to her bold looks.
Earlier, BJP leader Chitra Wagh filed a police complaint against Arfi Javed and demanded his arrest, in response to which Arfi had threatened to commit suicide against critics.