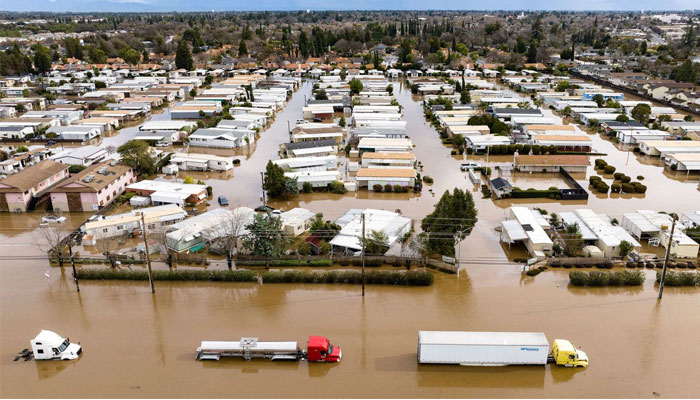 17 people died due to flooding in the US state of California.

According to the American media, various cities including Los Angeles were affected by the rains, but the cities of Santa Barbara and Montecito were the most affected.
More than 50,000 people have been forced to migrate due to the rising water level in the rivers.
Due to flood situation after rains, many important highways have been closed, potholes have formed at some places.
American media say that landslide accidents have also been reported in Studio City.