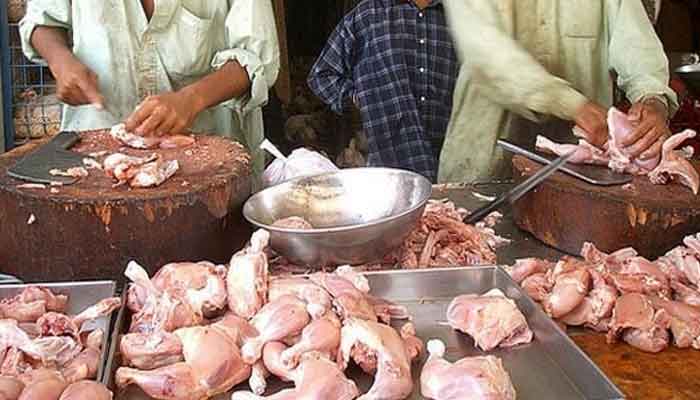 In Lahore, after wheat, the price of chicken meat also decreased.

According to the market announcement, today the price of chicken meat has decreased by 70 rupees per kg, the price of chicken meat has come to 504 rupees per kg, but the price of eggs has not decreased and the price has remained at 289 rupees per dozen.
On the other hand, the sources say that the price of wheat in Punjab has further reduced to 3800 rupees while in South Punjab the price of wheat is 3500 rupees.
Sources say that despite the reduction in the price of wheat, the price of flour in the market could not be reduced, mill and flour mill owners are not ready to reduce the price.
According to the sources, Deputy Commissioner and Commissioner are not able to follow the official prices of flour, shopkeepers are charging arbitrary prices of flour.
Beef and mutton are also being sold at high prices in Lahore city, and in this regard, citizens say that beef and mutton are being sold many times more expensive than the official prices, but there is no one to check.