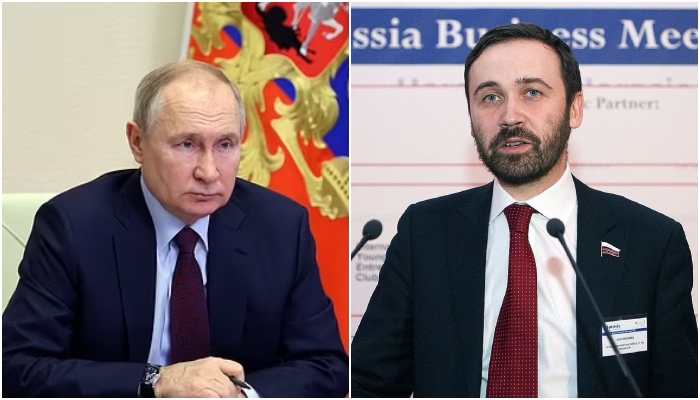 Russian exiled opposition leader Ilya Ponomarev has made a surprising prediction that Russian President Vladimir Putin will be killed by his close associates by October this year.
Ilya Panomariev was the only leader of the Russian parliament to vote against Russia's 2014 invasion and annexation of the Ukrainian region of Crimea.
Ilya Panomariev currently lives in Ukraine, where he is leading a movement to transform Russia into a modern democracy.
Speaking to the US media, he predicted that Russian President Putin would not be alive on his next birthday, amid growing concern over the failed attack that Putin would be killed before his birthday.
Ilya Panomariev believes that Putin could be called to face trial for war crimes at the International Court of Justice.
He expressed his wish that I also want to see the Russian President in the International Court but I think it will not happen, he will be killed by his close associates before that.
It should be noted that American Ambassador Beth Vaughan has accused Russia of war crimes in Ukraine, attacks on civilians, use of war weapons, abduction of children can all be considered war crimes.
According to reports, Moscow's actions could be considered crimes against humanity, which could be prosecuted at the International Court of Justice in The Hague.
Last year, a Russian intelligence official claimed that President Vladimir Putin would only have 3 more years to live because the cancer he was diagnosed with was growing rapidly.
According to a foreign media report, an officer of the Russian Federal Security Service has claimed that 69-year-old Vladimir Putin is losing his eyesight day by day, while he will live for 3 more years due to cancer.
However, on the other hand, Russian Foreign Minister Sergei Lavrov denied the speculations that President Putin is ill, saying that the Russian President is perfectly fine and has no symptoms of any illness.