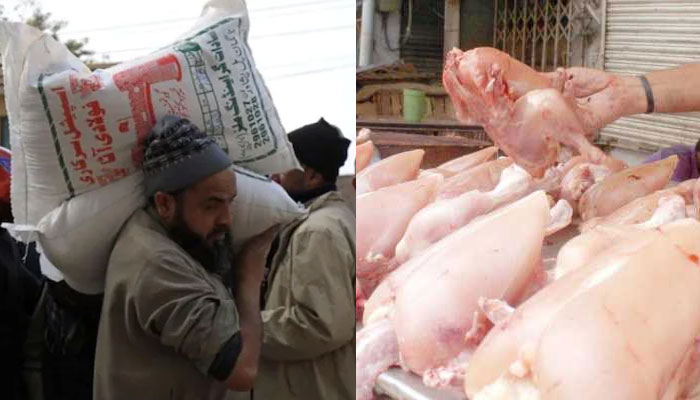 In Lahore, the price of flour and chicken meat started to decrease.
According to market sources, the price of chicken meat has decreased by 100 rupees in two days, making it 471 rupees per kg of chicken meat.
Sources say that the price of 15 kg commercial flour has reduced from Rs 2100 to Rs 1750, but the price of mill flour could not be reduced.
On the other hand, in Lahore, the price of eggs per dozen remains at Rs 289, while goat meat is fetching Rs 1800 and beef Rs 1100 per kg.
The district administration is unable to implement the official rate list.