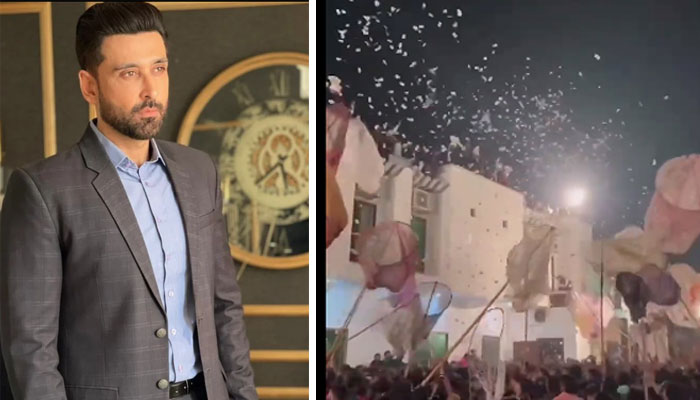 Across the country, on the one hand, the rising prices of essential commodities are making it difficult for the poor man to buy food, but in Punjab, everyone is surprised and worried about the rain of lakhs of rupees on wedding ceremonies.
Recently, a video of throwing money at a wedding ceremony in Mandi Bahauddin went viral on social media, in which money was seen flying in the sky while people standing below were robbed.
Actor Sami Khan shared this video on his Instagram story and expressed his anger and raised the question that this is the country where a poor man dies in the flour line for his children? The actor apologized calling this act the height of indifference.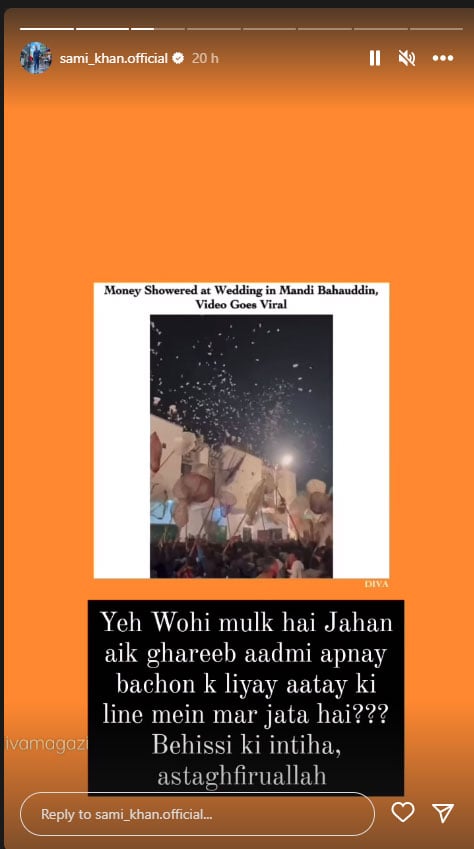 Not only this, even earlier the viral videos and photos of the Sialkot village wedding had stunned the social media users.
According to a private media report, 30 to 35 lakh rupees along with 12 to 15 smartphones were also stolen from the residents of Minhaj House in this marriage.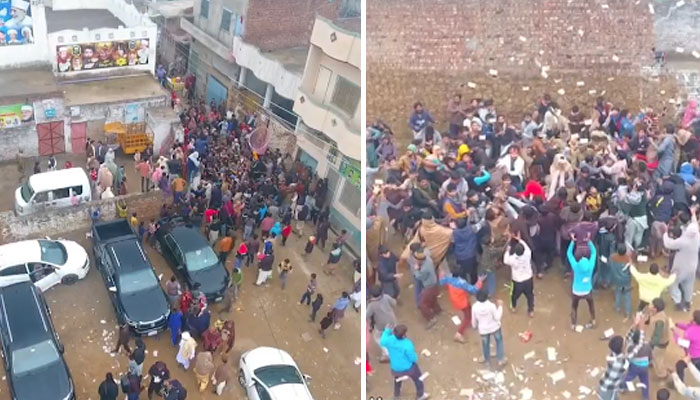 The bride told the private media that I am the youngest and most pampered in the house. To make my wedding memorable, the family members started spending money on a daily basis weeks ago. Tired but did not run out of money.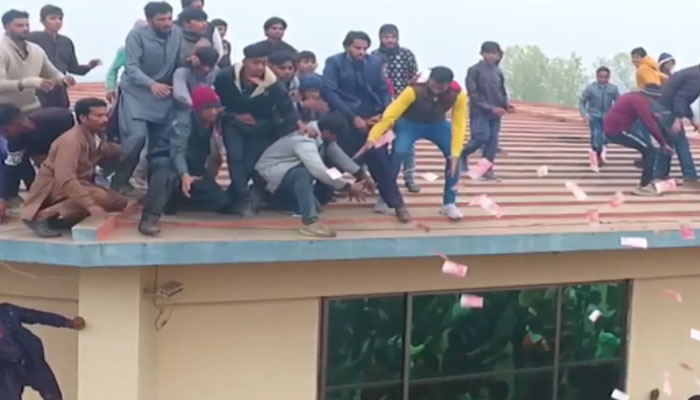 The bride's brother says that in the process of stealing money, the children broke the meter of our house and also the wall of the house.