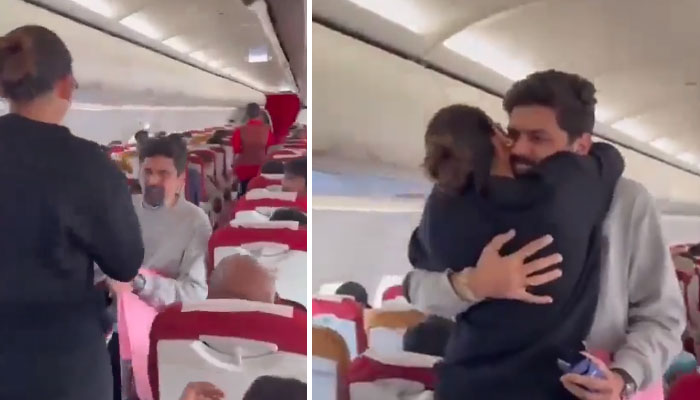 Generally, boys prove their love by proposing to girls in a new way and a similar act was done by an Indian citizen whose video went viral on social media.
A video of a flight from London to Mumbai has been shared on Indian media, in which a boy passenger was seen proposing to his girlfriend while sitting on his knees in the flight itself.
In the video, it can be seen that the boy goes to the girl sitting next to the window seat with a card in his hand and addresses her, after which the girl puts her hand over her mouth in uncertainty.
According to media reports, there were pictures of a boy and a girl in the placard. When the boy came to know that the girl was going to Mumbai from London, he booked his ticket on the same flight and proposed to his girlfriend, which the girl accepted.
Later, the video of this proposal went viral on social media.