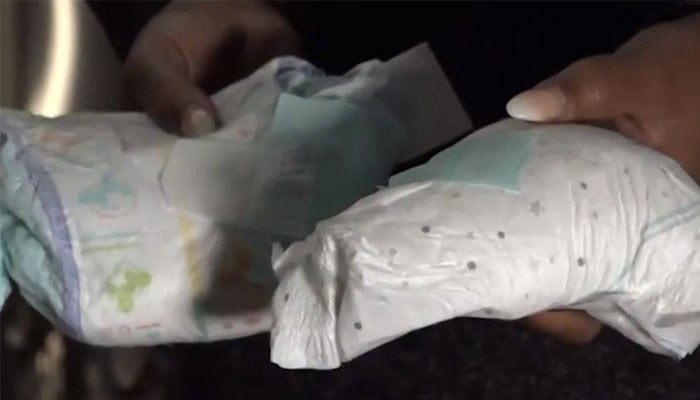 In Karachi, street criminals and armed suspects are taking part in various unique incidents.

According to police sources, an interesting incident has been reported in Federal B Area Block 9 Dastgir area of ​​Karachi Central where an accused escaped with a bag of baby diapers from the diaper shop.
According to police sources, the shopkeeper says that a motorcycle-riding accused came as a customer to the diaper shop and stood outside the shop waiting for an opportunity to commit an incident. As soon as the shopkeeper was busy giving goods to another customer, the motorcycle The rider picked up a sack of diapers kept outside the shop and fled.
According to police sources, the search for the accused has been started after filing a report.