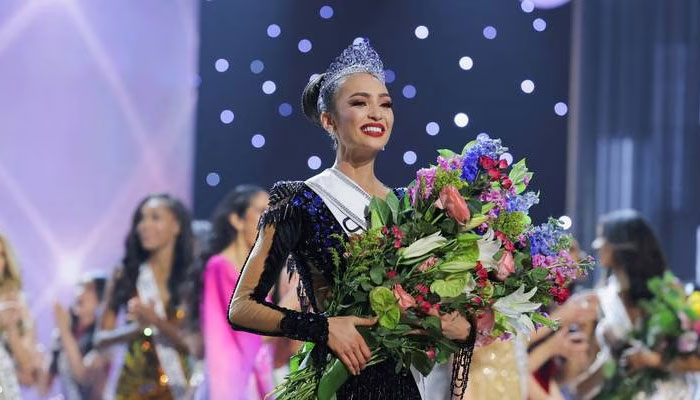 Bonnie Gabriel of America won the title of Miss Universe.

The 71st Miss Universe pageant was held in the American city of New Orleans.
84 women from all over the world participated in this pageant and R Bonnie Gabriel, who holds the title of Miss America, also managed to become Miss Universe.
This year, for the first time, married women and mothers-to-be were also allowed to participate in the Miss Universe pageant.
28-year-old R. Bonnie Gabriel is the first Filipina-American woman to become Miss Universe.
Interestingly, the maximum age limit for the Miss Universe pageant was 28 years and R. Bonnie Gabriel still managed to bag the title.
Venezuela's Amanda Deudamel came in second while Dominican Republic's Andrea Martinez came in third.
R. Bonnie Gabriel is a fashion designer based in Houston, Texas, who prioritizes environmental improvement.