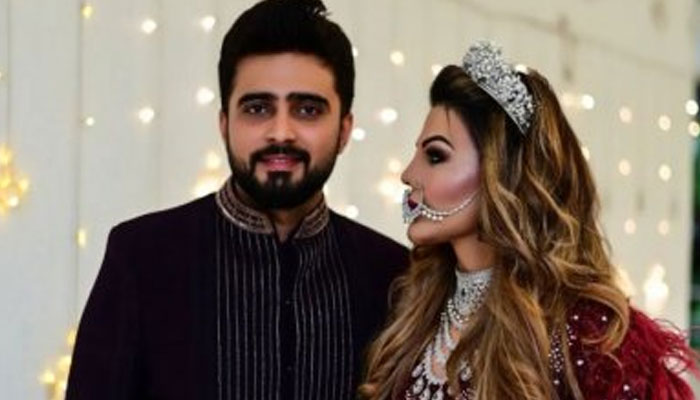 Famous Bollywood dancer and model Rakhi Sawant says that she did not face any difficulty in accepting Islam in India.
Recently, Rakhi surprised her fans by sharing pictures and videos of her wedding with Adil Khan on social media.
In the pictures, Rakhi and Adil Khan are garlanded with flowers, while in the video of the wedding, Rakhi was seen accepting the marriage by reciting the kalma, later after first denying and then confessing, finally Adil Khan confirmed his marriage to Rakhi. Is.
On the marriage certificate of Rakhi and Adil, 'Fatima' is written along with the name of the actress, after which Rakhi also shared the news about changing her name on social media, from which the authenticity of these news can be estimated.
On the other hand, Rakhi has now spoken to the Indian media about accepting Islam, during which Rakhi refused to talk about the 'love jihad angle' but also said that this is India, there is no Taliban here, I want Islam. There was no difficulty in accepting because everything is allowed here.