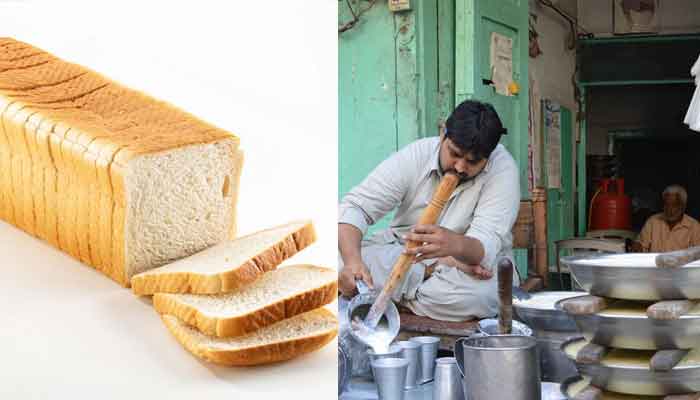 The price of double bread, milk and curd has increased in Lahore.

According to market sources, the price of a large double roti has increased by Rs 20 to Rs 200, while the price of a small double roti has increased from Rs 90 to Rs 130.
Sources say that the bakery owners have increased the price of double bread and reduced its size.
According to market sources, curd has increased by Rs 10 per kg to Rs 180 per kg, while milk is also being sold at Rs 160 per kg with an increase of Rs 10 per kg.